Our Staff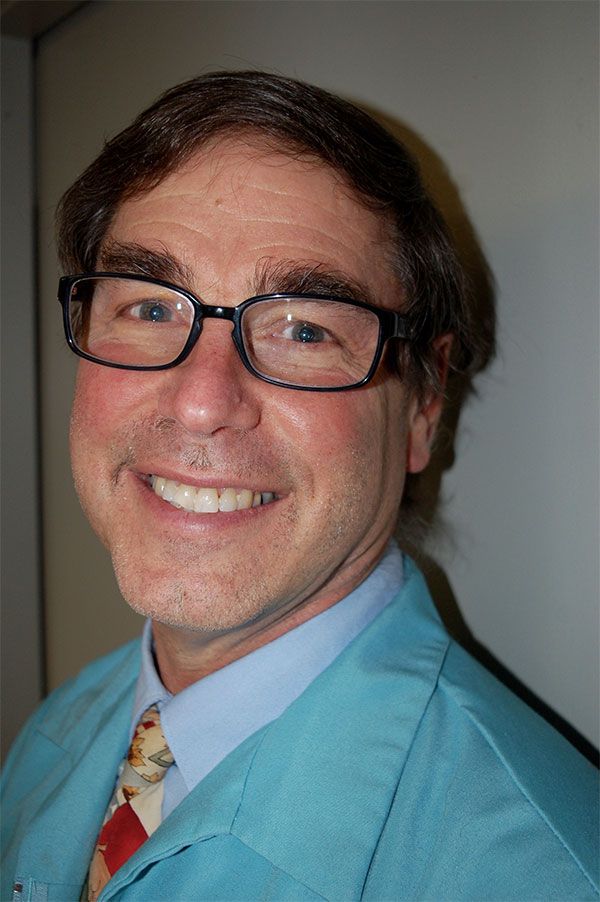 Martin I. Maketansky, VMD
Veterinarian/Owner
Dr. Maketansky grew up in New Jersey. After graduating from Cornell University, he received his veterinary degree from the University of Pennsylvania School of Veterinary Medicine, in 1979. Upon graduation he came to work at the Sturbridge Veterinary Hospital for Dr. Donald Gay. Happily married, Dr. Maketansky is the father of a son and two daughters. He has two dogs, one cat, and a 16-year-old Iguana named Beast. Because he wants to foster the human-animal bond between clients and their pets, he is passionate about teaching owners proper pet care. Outside of veterinary medicine, Dr. Mak is an avid biker, having participated in the Pan Mass Challenge for many years.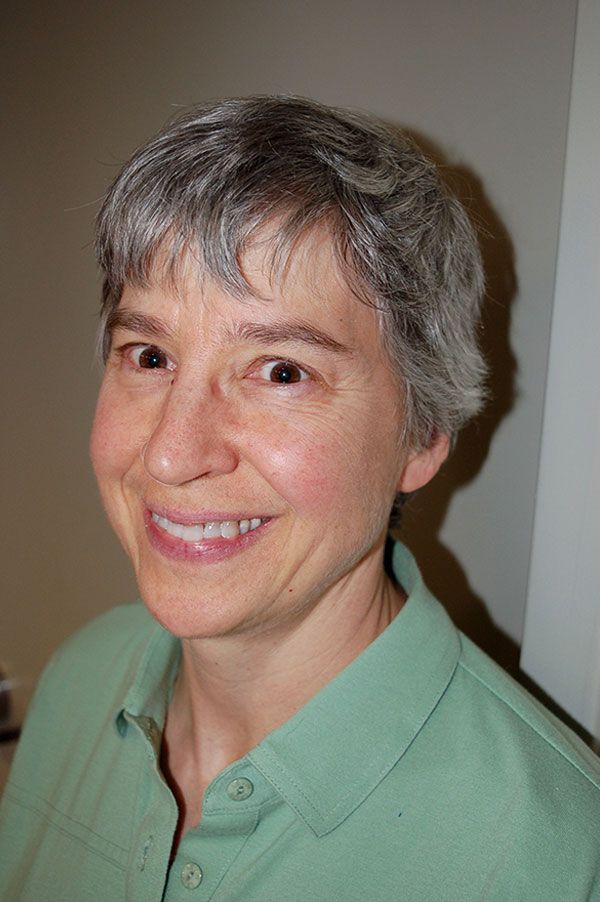 Jean O. Frost, VMD
Veterinarian/Owner
A native of Philadelphia who was reared in New Jersey, Dr. Frost earned a bachelor's degree in mathematics from Dickinson College, Carlisle, Pennsylvania. After teaching mathematics in private schools, she graduated from the University of Pennsylvania School of Veterinary Medicine. She joined the Sturbridge Veterinary Hospital in August 1995. When she is not treating pets, she enjoys reading, doing crossword puzzles, playing the guitar and walking with her dog Coal. She is an active member of Holy Trinity Church, Southbridge.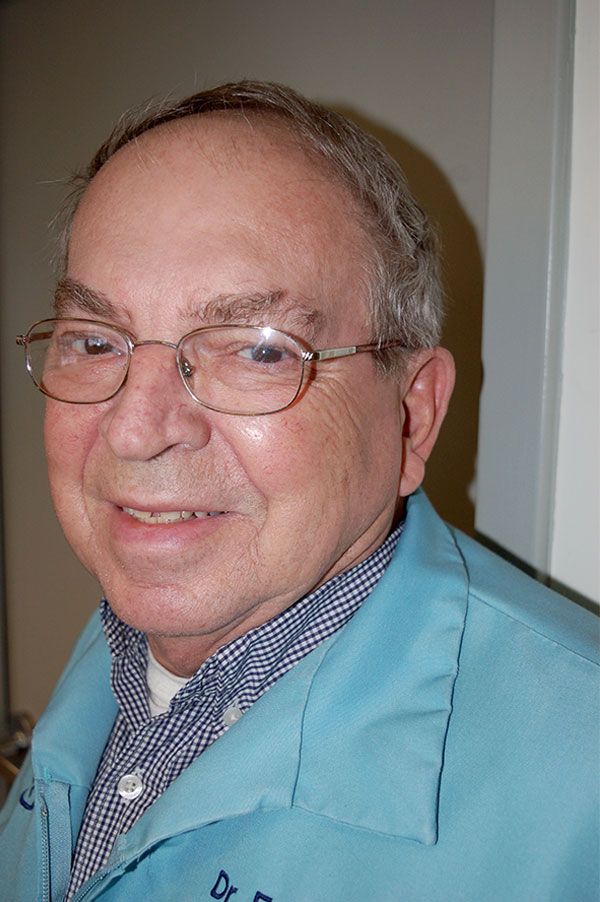 Frederick W. Johnson, DVM
Veterinarian
Dr. Johnson is a native New Englander, having grown up on a farm in western Massachusetts. He graduated from the University of Massachusetts with a BA in zoology and received his DVM degree from Cornell University in 1967. Dr. Johnson owned and operated the Dennis Animal Hospital in Dennis on Cape Cod for 36 years. He recently retired from his practice on Cape Cod and moved to Providence, RI. Dr. Johnson has three children and five grandchildren, to whom he is Papa. He joined the Sturbridge Veterinary Hospital in March of 2010 and spends his free time reading, biking, fishing, enjoying music, and painting. He spends as much time as he can with his grandchildren and serves as a director on several non-profit social service agencies.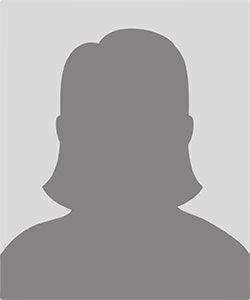 Lauren Fiske, DVM
Veterinarian
Dr. Fiske is a graduate of Tufts School of Veterinary Medicine (2008) and has been working with us for the past eight years. Prior to attending veterinary school, Dr. Fiske earned her BA from Wellesley College, as well as her BS and MS from the University of Massachusetts. Her Master's degree is in nutrition sciences. She has worked as a dietitian in both hospital and outpatient settings. She enjoys all aspects of veterinary medicine, particularly preventive medicine and small animal nutrition. Dr. Fiske lives in West Brookfield with her husband, two cats, two dogs, one pony, and a horse. She enjoys spending most of her free time with her family, especially her two young grandsons.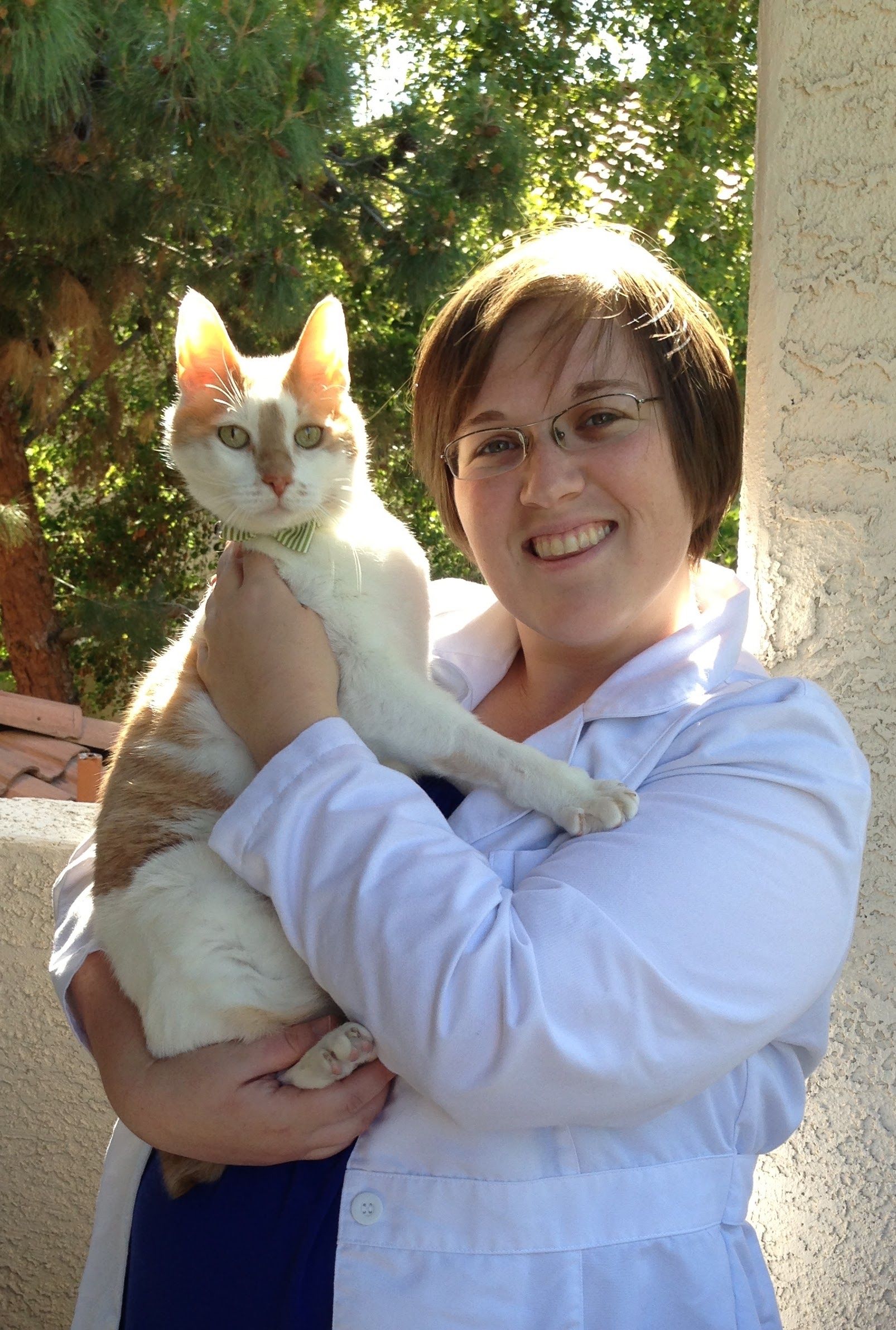 Jocelyn Lyle-Dugas, DVM
Veterinarian
Dr. Lyle-Dugas is a native of Massachusetts. She studied veterinary technology at Quinnipiac University in Connecticut. After earning her bachelor's degree, she moved to Florida to work with aquatic animals as an intern aquatic animal health assistant at the Seas with Nemo and Friends at EPCOT in Walt Disney World. She then went on to earn her Veterinary degree from the University of Florida in 2013. Following graduation, she completed a small animal internship in Washington, DC where she benefited from advanced training as she worked alongside specialists in various fields of small animal veterinary medicine. She went on to build experience practicing veterinary medicine in several small animal general practices, as well as 24/7 emergency and referral centers in Arizona and Massachusetts. Dr. Lyle-Dugas is ecstatic to be home and working with the team at Sturbridge Veterinary Hospital to provide high quality care to you and your pets. When she is not working, she loves spending time with her pets: an adorable rescue dog Mumbly and her two beloved Manx cats, Prince and Arnold. She also has two "nieces" Ella (a pug) and Olive (a dachshund) with whom she shares her home.
Veterinary Technicians
Sturbridge Veterinary Hospital veterinary technicians are highly trained professionals who assist our veterinarians.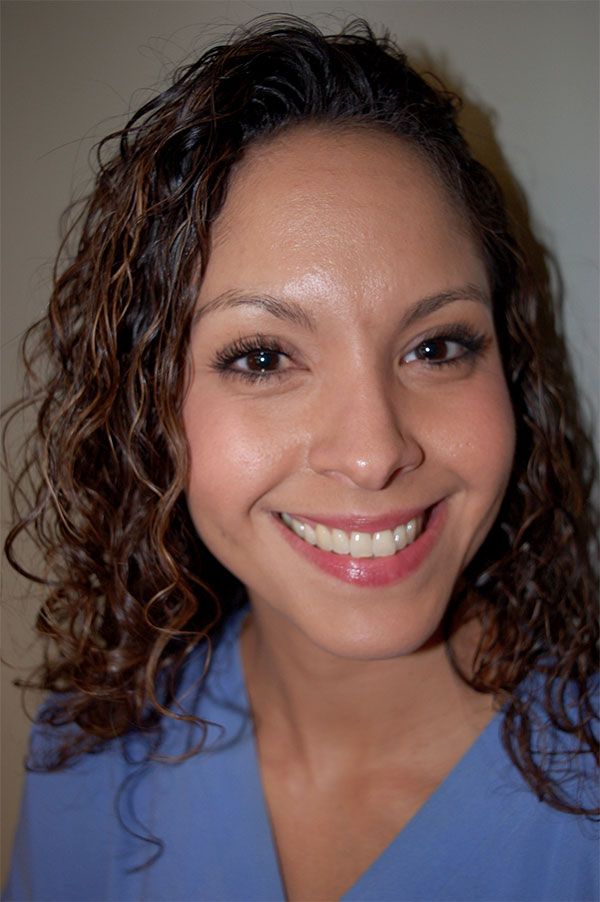 Idalia Fredette
Veterinary Technician
Idalia graduated from Becker College in 2002 with a degree in Veterinary Technology. She has been a part of the Sturbridge Vet team since 2001. She has known that she wanted to work with animals since the age of five. It is this love for animals that has led her to where she is today. She says, "Being able to help save and comfort [animals] when they need us is such a fulfilling feeling!" When not working, Idalia loves spending time with her husband, children, friends, and family. She is blessed to be the mother of two beautiful children (one son and one daughter). She also has two dogs (Bumpus and LeeLee) and one cat (WhoShe).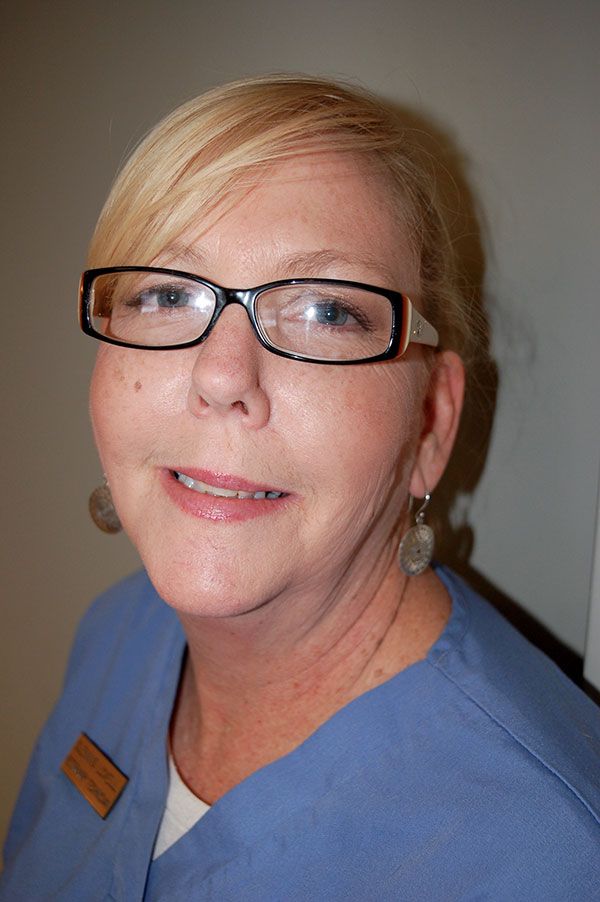 Glennis Lovell
Veterinary Technician
Glennis is a Massachusetts native, growing up in Brimfield. She attended Becker College, earning a degree in Veterinary Science. It was her life-long love of animals that led her to pursue this career. She shares her home with her two dogs, Lucy and Bia, and two cats, Cricket and Eros.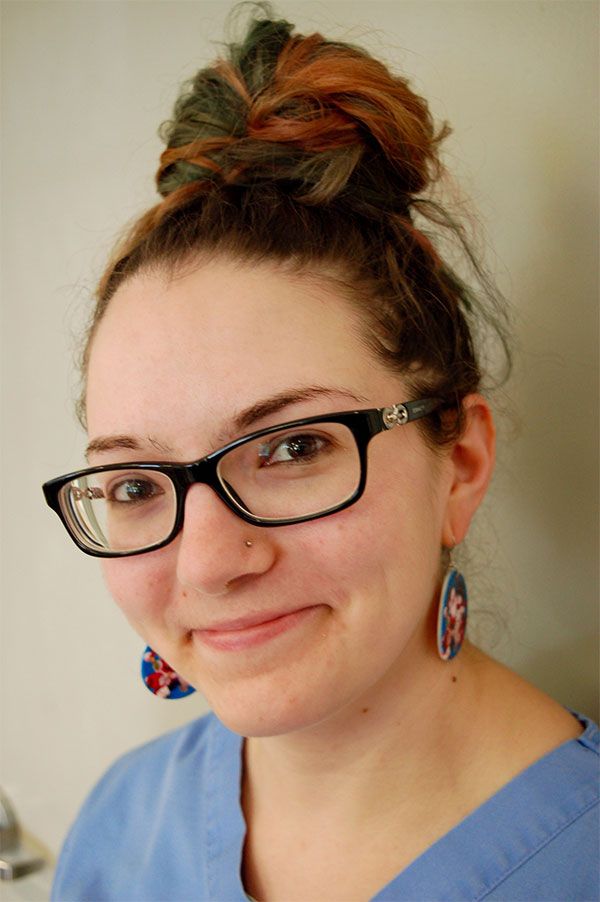 Beth Pollone
Veterinary Technician
Beth earned her AS in Veterinary Technology from Becker College. She attributes this to her father, who, upon hearing that Beth wanted to do some kind of work with animals, hopped in the car with her and drove to Becker for an impromptu tour. Prior to graduating from Becker, she had an internship with Sturbridge Veterinary Hospital and was offered a Vet. Tech. position in 2008. She has two cats named McMuffin and McNugget. In her free time, Beth loves hanging out with her two nieces, crafting, cross-stitching, scrapbooking, and making earrings. She has an extensive earring collection (over 400 pairs!).
Heather Perreault
Veterinary Technician
Heather attended Mount Ida College in Newton, MA, graduating with an AS in Veterinary Technology in 2009. Heather's love for animals led her to become a Vet. Tech. She says animals are great companions and even better listeners. She owns three cats, Polly, Fluffy, and Lexi, a left hind leg amputee, whom Heather rescued after Lexi had been hit by a car and left homeless. When not working, Heather loves spending time with her four-year-old niece, Dakota. She is also an avid Harry Potter fan and coincidentally shares the same initials as Harry (HP).
Missy Peters
Veterinary Technician
Missy is a native New Englander who grew up in Southbridge, MA. She graduated from Harcum Junior College with degrees in Animal Center Management and Animal Health Technology. Having grown up on a dairy farm, Missy has always had a love for animals, which led her to a career as a Vet. Tech. She has been a part of the SVH family for almost twenty years. She has a vast array of animals, which include three cats, one horse, one cow, two goats, and chickens. When not working, Missy loves spending time outside gardening, camping, hiking, and traveling with her husband Mark and their three sons. She also loves just hanging out at home with her family and critters.
Reception
We have several members making up our reception team at Sturbridge Veterinary Hospital. Whether scheduling appointments or answering telephone calls, our receptionists are always there to help.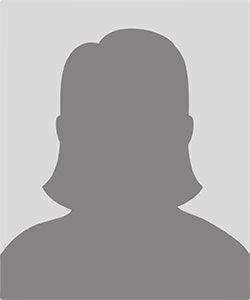 Karen Gaumond
Office Manager
The daughter of Donald C. Gay, DVM, who established the Sturbridge Veterinary Hospital in 1965, Karen has worked in the practice full time for forty years. She began as an assistant receptionist and now is the office manager. She says that the best part of her job, now and over the years, is getting to know all of the wonderful clients and their pets. She is married, with one son and two daughters, and has two dogs, two cats, and a flock of chickens.
Marci Astukewicz
Receptionist
Marci joined the Sturbridge Vet. team in 2013. She felt that her rudimentary understanding of Veterinary Science (from a one year program at Holyoke Community College) combined with her customer service experience and passion for helping animals and their owners made this a great career option. When not working, she enjoys cooking, hiking, reading, writing. She loves spending time with family and her mischievous Dachshund, Henry.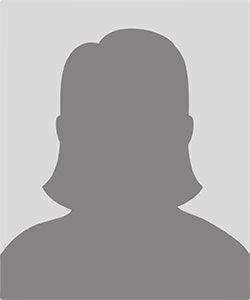 Debbie Costen
Receptionist
Debbie joined Sturbridge Vet. in 2011. Her love for animals inspired her to work in a veterinary hospital. She owns one cat and one adorable dog. When not working, Debbie loves spending time with her three children, five grandchildren, and one great-grandchild.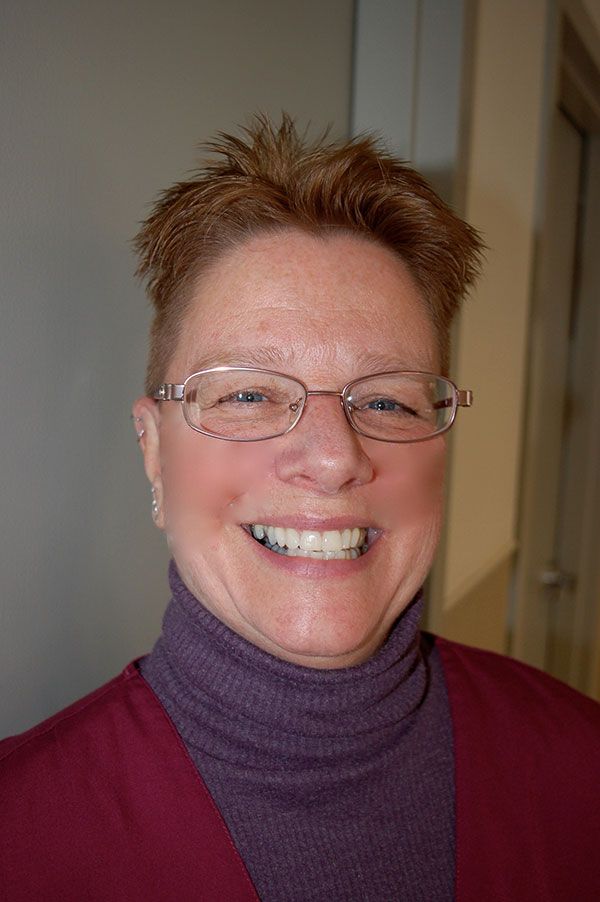 Dawn Fahey
Receptionist
Dawn has worked at Sturbridge Vet. for the past five years. She loves animals and desired to work somewhere that cares for them. She owns two dogs and one cat. Dawn has two children and one precious grandchild, with whom she loves spending free time.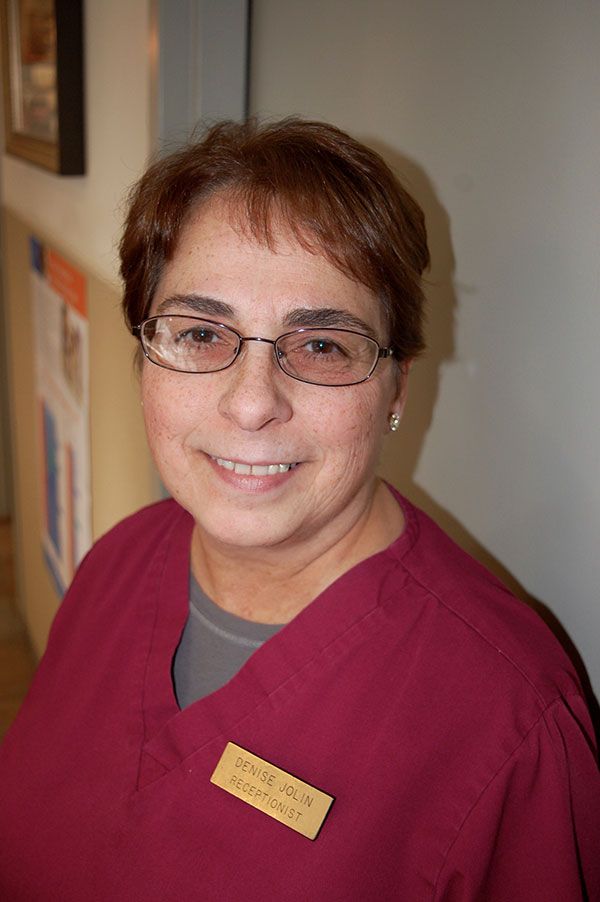 Denise Jolin
Receptionist
Denise has been a part of the SVH family for the past thirteen years. Working at a vet clinic is a great way for her love of animals to manifest itself into her job. When not working, Denise spends her time with her two gorgeous German Shepherds, Cao and Falcon.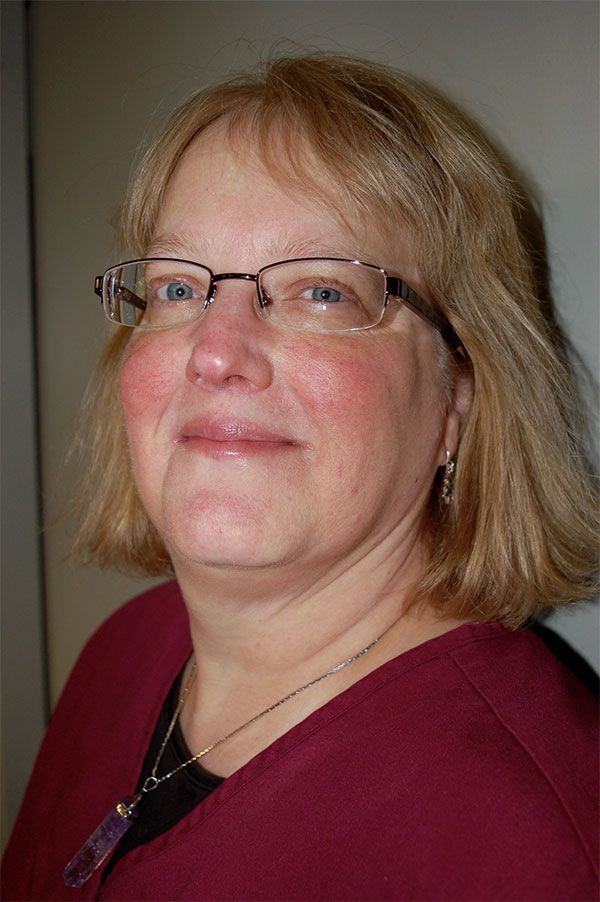 Nancy Lewis
Receptionist
Nancy has been a part of the Sturbridge Vet team for the past twelve years. Before transitioning to our Sturbridge Clinic, she worked at our Charlton Clinic. Nancy's love for animals and desire to have a close relationship with them led her to work here. She has also been a Reiki Master and trained reflexologist since 1998. Nancy has one gorgeous cat.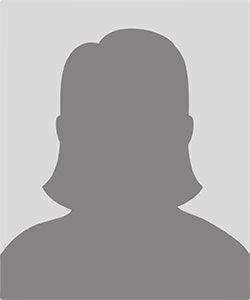 Christine Poole
Receptionist
Chris has been working for Sturbridge Vet since 1994. The additional support she provides when filling in for our receptionists is invaluable to us. Also, you've most likely heard her voice on the phone, reminding you when your pet is due for its annual wellness and vaccines.
Ward Nurses
At Sturbridge Veterinary Hospital, our ward nurses make sure our hospital is spotless and clean. They also provide comfort and care to your beloved pet during its time in the hospital.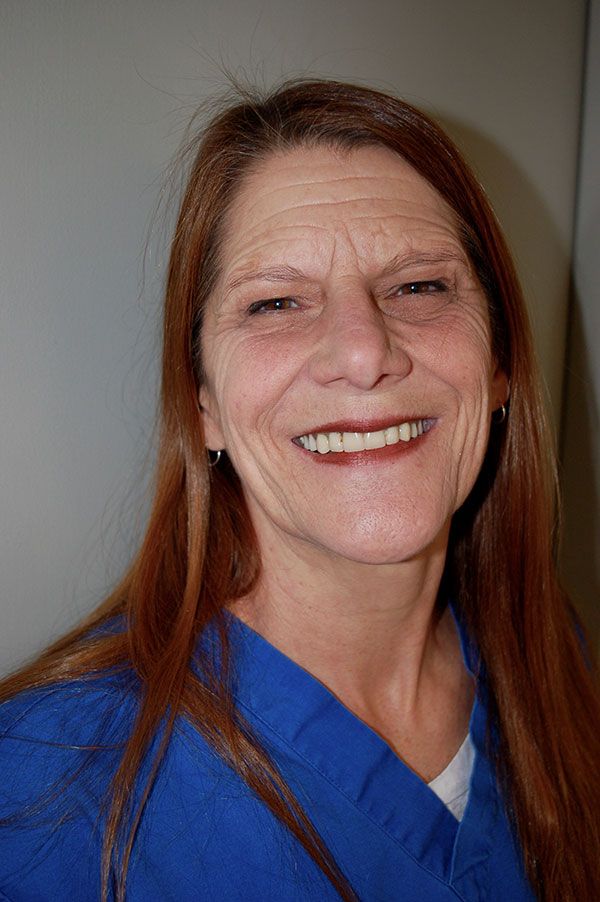 Jaque Jordan
Ward Nurse
Jaque joined the Sturbridge Vet team in 2015 because she loves animals and working with them. She has two handsome sons and two beautiful granddaughters. She also owns a bloodhound named Billy Joe, whom Jaque rescued from Tennessee.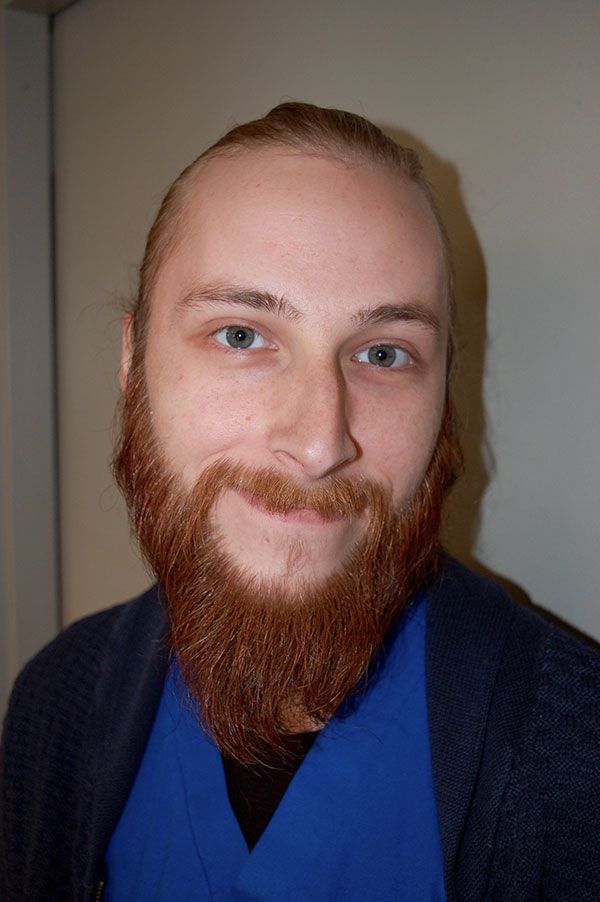 Brian St. Laurent
Ward Nurse
Brian has been working for Sturbridge Veterinary Hospital since 2014. He enjoys helping to keep pets safe and healthy. Brian owns one cat but lives with two other cats and an Italian Greyhound. His love for animals is evident in the way that he cares for the animals at the hospital. When not working, he enjoys quantum physics, computer science, and DIY electronics. He has also logged over 1,300 hours in a space flight simulator!