Virtual Tour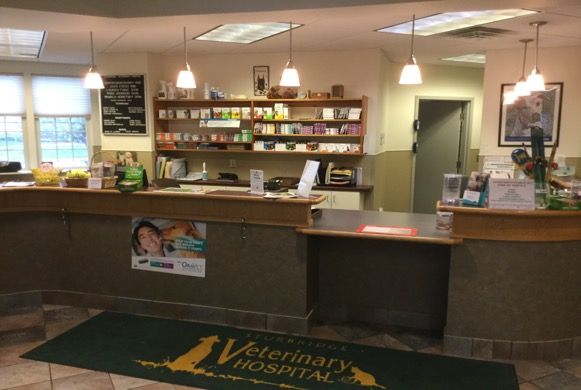 Welcome to Sturbridge Veterinary Hospital. Please use this virtual tour to take a look inside our facility. We hope to see you soon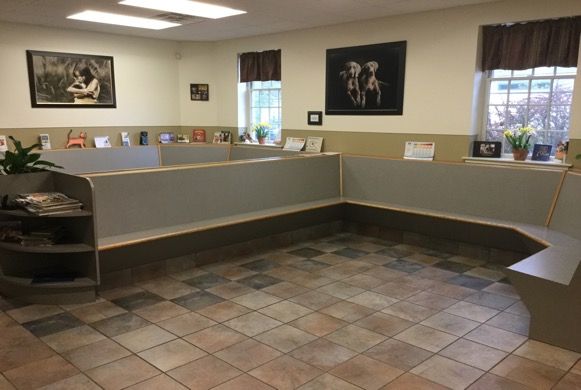 Our spacious waiting area is divided into two sections, providing separate areas for dogs and cats to be as comfortable as possible.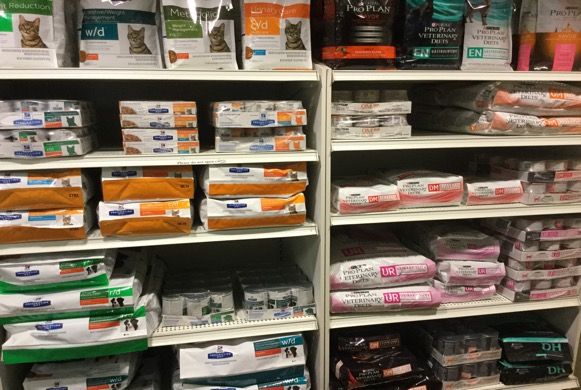 We offer a fully stocked line of veterinarian recommended diets for your pet.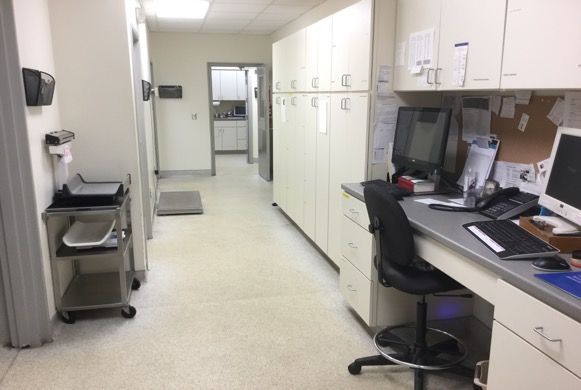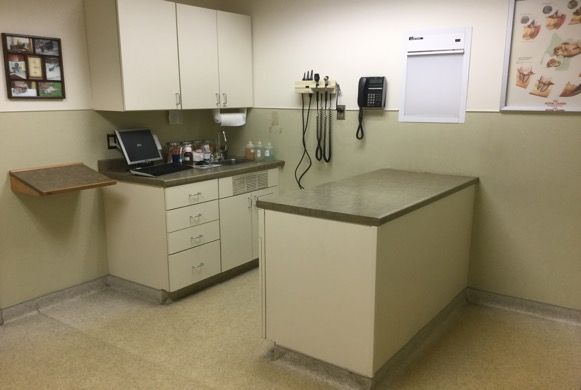 This is one of our four exam rooms in which you and your pet will meet with one of our doctors, receiving the highest standard of care.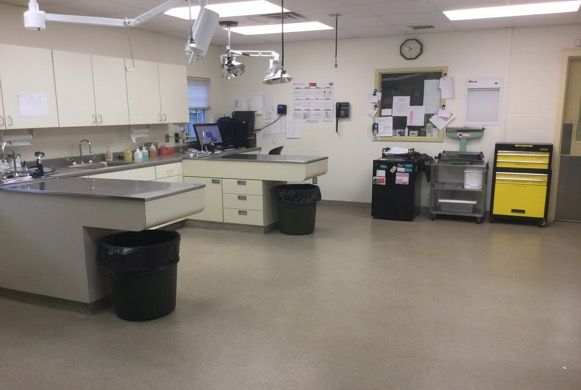 In our treatment room, your pet will be cared for by our highly qualified staff as he or she is prepped for surgery and other procedures.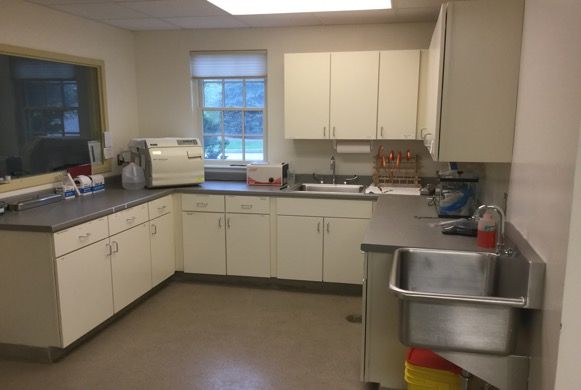 Our surgical supply area where our doctors prepare for surgery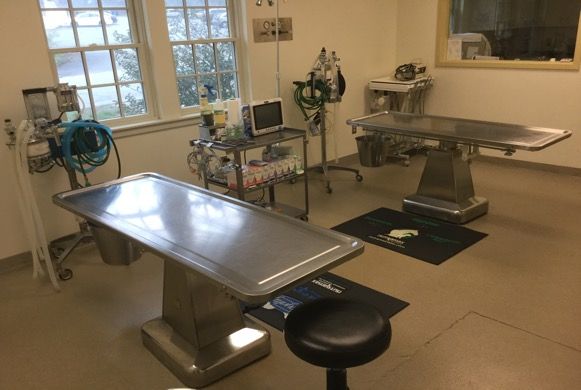 Our surgical suite is a safe, sterile place where our doctors will help your pet on the road to recovery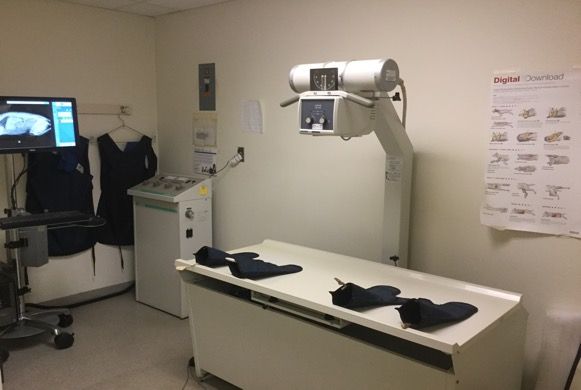 This is where your pet will have x-rays taken with state of the art digital equipment.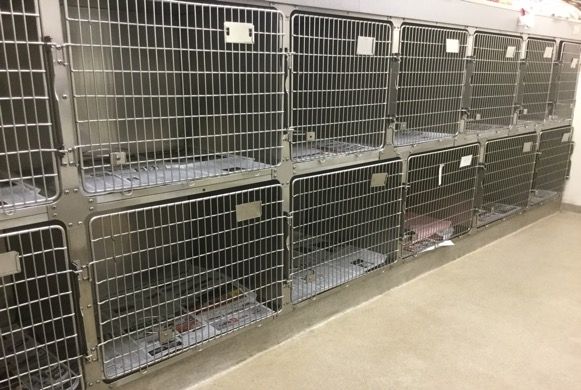 We have numerous wards where your pet will stay when boarding, being monitored for treatment, or recovering from surgery. We provide separate wards for dogs and cats to make their time with us as comfortable as possible.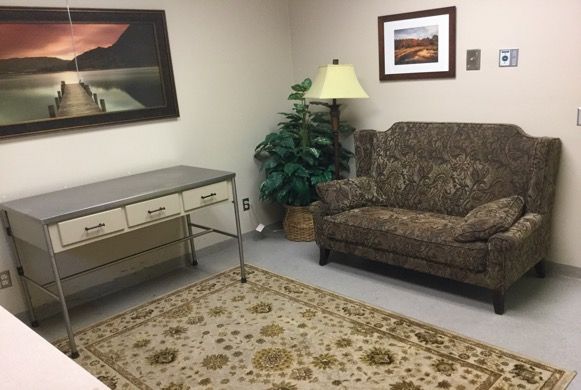 We know that saying goodbye to a pet is a difficult experience, which is why we provide a quiet, comfortable room for you to spend your last moments with your beloved dog or cat.